SUCCESS STORIES FROM A PUBLIC INSURANCE ADJUSTER
Grace Missionary Baptist Church in Kannapolis, NC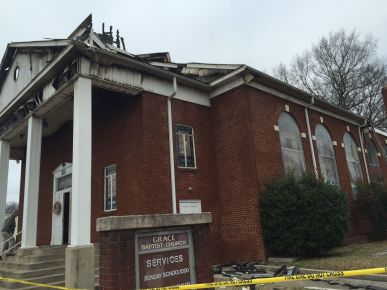 Grace Missionary Baptist Church in Kannapolis, NC had a devastating fire loss in January of 2017. The fire began behind the sanctuary in a baptism pool, and quickly engulfed the entire church. Grace Baptist was a cornerstone in this tight knit community, and the loss of this church was devastating to the church, its members, and the community.
The board members of the church held a meeting to decide how to move forward with the claim and rebuilding. One of the members of the church recommended they speak to AmeriClaims public adjusters, as they had used our company in the past. We immediately came to the scene, met with the board and quickly assembled our team of experts to move forward for Grace Baptist Church.
We first arranged for temporary repairs including pumping water out of the basement, boarding up windows and setting up a security perimeter fence. We then brought out engineers, general contractors, and even a specialty stain glass window company to assess the damage to the stained glass windows in the sanctuary. Our inventory specialists inventoried and captured the details of all contents in the church including pews, bibles, desks, computers, organs and any other contents that could be claimed.
When all was settled, AmeriClaims was able to recover more then the full policy limits on the building and the contents for Grace Baptist. We recovered more than the policy limits by claiming additional coverages that were in the fine print in their insurance policy.
This allowed Grace to be able to completely rebuild the church and have a more modern building for their congregation. Pastor LJ Mills was very thankful they hired AmeriClaims to handle their claim and said he would not hesitate to use AmeriClaims again, should they ever experience another property damage claim.
Salisbury Lumber – Salisbury, NC
Salisbury Lumber was one of the state's largest fires in recent years. In total, the damages exceeded $10,000,000 and unfortunately, two firefighters lost their lives when fire tore through this 76,000 sf manufacturing facility. The insured knew they had a total loss on their hands, but how do they prove everything that they lost and recover the full policy limits. To do this, the insured interviewed several public adjusting firms, yet chose AmeriClaims as their public insurance adjuster due to our expertise and personal attention that we provide our customers.
Building
We immediately retained a general contractor and started to recreate the entire facility by using available building plans that we recovered in the debris. We were ultimately able to recover the full policy limits on the main facility, as well as recover funds on two additional structures that were damaged by the fire.
Business Personal Property
We then prepared inventories of all business personal property that was destroyed in the fire. This included machinery, equipment, tools, finished goods and stock on hand. We had to secure sales orders from outside customers to confirm that the finished goods were actually ready to be delivered, as this was additional coverage that we were able to recover for the insured. Once again, we were able to fully recover the policy limits on the business personal property claim.
Business Interruption
Finally we were ready to negotiate the loss of income as well as extra expense. The insured was able to re-locate to a temporary facility; however, they were forced to outsource a large amount of their labor for the first several months. At first the insurance carrier did not want to consider this extra labor and felt that the insured was able to make-up all their lost work over the following year. We argued successfully that the insured lost several major jobs and adequately documented all extra expenses including lost wages and outsource labor.
Final Result
Despite the insurance company and their large accounting firm's reluctance to pay the policy limits, we were able to recover the full policy limits for the business interruption claim as well. The owners of Salisbury Lumber were extremely happy with the full recovery that Americlaims public claims adjusters achieved for them.
Jim and Susan Hutton – Pickens, SC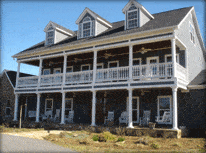 When developer and custom home builder Jim Hutton suffered a fire loss to his personal 10,000 s.f. residence in Pickens, SC, he immediately recognized that this loss was more than he wanted to tackle.
He told us that while he was knowledgeable with construction and building new custom homes, he was uncomfortable with the process of documenting and proving his damages that his home sustained. Further, he simply did not have the time required to devote to compiling a large loss that this claim would require.
AmeriClaims immediately handled getting the Hutton's paid for renting a "comparable" home to live in while repairs were under way at their home. We then assembled a team to go in and inventory the entire 10,000 sf home to ensure that they were paid for all contents that were damaged or destroyed. The home contained many unique furnishings, appliances, paintings & prints and even stuffed animals that had been caught all over the world. All of these items required many hours of research and documentation to prove their full replacement values.
We were successful in getting all contents paid in full, due to our thorough documentation and support of the claim that we filed.
Next, we prepared a detailed estimate to repair all the fire damages to the entire home. Once again, this custom built home had many unique features that simply could not be priced easily. This included a solid, one piece custom designed spiral staircase that had to be assembled on site. There was also a vaulted, beamed ceiling that had solid 12" x 12" lumber that had been recovered from an old building. We finally found some comparable beams in Blowing Rock, NC that had to be specially shipped and prepared on site.
There were custom built in appliances in the kitchen that had to be replaced. In addition, the hardwood floors were very rare and had a pattern throughout them that was very hard to replicate. All of these items fell outside the traditional pricing method that the insurance company typically uses. Through our tireless efforts, we were able to document all these items, to ensure that the Hutton's could go back with "comparable" materials in their new home.
When all was completed, the Hutton's were extremely satisfied with our services and the role that AmeriClaims played in their claim.
Residential Fire Loss – Outer Banks, NC
When the Gregory's second home in the Outer Banks was destroyed by fire, they too recognized that this loss was more than they wanted to assume. They were referred to our office, and we immediately made arrangements to view the property and assess the damages.
The fire was devastating, as there was nothing left of the home. There were only four pilings and the swimming pool remaining after the early morning fire. We had to completely recreate the home from photos and videos that were available. We immediately secured the site to ensure it was safe and would not compromise our investigation. Next we prepared the inventory of all contents that were in the house. We acquired photos of the house to recreate each room's contents.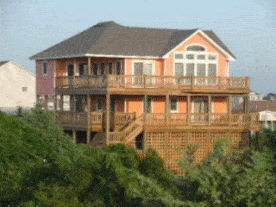 We also met on site with the insured and guided them through the entire house, recreating exactly where in the house the contents were located. Our inventory specialists then proceeded to price all the contents with comparable items. We then retained several builders to prepare estimates to rebuild the house. We obtained prior plans of the house and again used photos to ensure that we were pricing a home with comparable materials. We were negotiating with the N.C. Joint Underwriting Association, who was pricing the home significantly lower than our builders.
We were ultimately able to show that our builders' estimates were much more comparable to what the insured lost in the fire. As a result, we were able to increase the settlement by over $75,000 and recover the full policy limits.
Condominium Fire, Charlotte, NC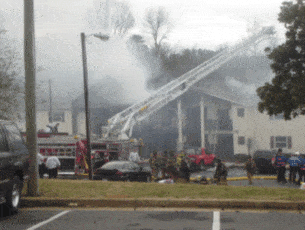 When Quail Run Condominiums had a fire loss, they immediately retained the services of AmeriClaims. We had handled a previous fire at the property, and their first call was to us to handle this subsequent fire loss. This fire was one of the largest condominium fire losses in Charlotte. The fire completely destroyed 10 units and caused damaged to the surrounding 20 units in the building. In all, over 30 homeowners were affected by this devastating fire.
Our first immediate need was to get the property secured. We retained a general contractor who installed a fence around the entire building, and then proceeded to board up all the units that had doors damaged by the fire or fire department. We also had any damaged roofs tarped to prevent additional water damage.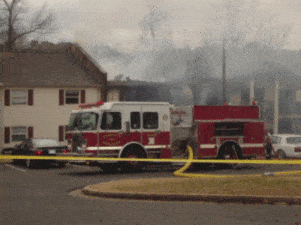 Next, due to the age of the buildings, we had the units tested for asbestos. Testing revealed asbestos was present in all textured ceiling popcorn as well as the vinyl floor glue. Since the ceilings fell down on most of the units, the asbestos contamination was now present on all materials it fell on. The estimate to properly remove the asbestos was $120,000 from 10 units. All debris in the ten units were considered hazardous and need to be abated. We submitted the asbestos abatement claim to the insurance company, and they subsequently denied the asbestos abatement. They felt that the asbestos was a pollutant, and pollutants are excluded or limited on most policies. We researched the policy and argued that asbestos is not a pollutant and that this damage is covered under the removal section of the policy, in full. After several rounds of discussions and legal reviews, we were 100% successful in getting the asbestos removal covered by insurance.
We then prepared a detailed estimate to replace all gutted units, and make all repairs to the affected units. We also had to make sure that all 30 units were up to code on all trades including electrical, plumbing and HVAC. In addition, there needed to be fire sprinklers installed in the 10 units that were completely destroyed. In total, the entire claim cost more than $1.5 million to repair all damages.
The owners, board of directors and the management company were all very grateful that AmeriClaims was their public insurance adjuster to handle all aspects of this difficult condominium association claim.